Russell Brazil

Russell is the premiere agent in the DC metro area who specializes in investment properties and working with the investment minded client. He has been featured on several national real estate investment podcasts, is the host of the DC Real Estate Podcast, as well as being a featured speaker at many REIAs and real estate conferences. Russell has been consistently named as one of the DC area's top agents by Washingtonian Magazine, Bethesda Magazine, and Virginia Living Magazine. He has been featured in the DC Real Producers Magazine and the Biggerpockets Wealth Magazine. Russell is among the Top 1% of Realtors nationwide.
Russell is a member of the Greater Capital Area Association of Realtors and The National Association of Realtors. Russell is currently serving his second term as a member of GCAAR's Board of Directors. He has served on the GCAAR Public Policy Committee for half a decade where he is involved in lobbying for the real estate industry and homeowners. He is also a member of NAR's Conventional Financing Policy Committee.
Licenses
Maryland Associate Broker - 648402
Washington, D.C. Associate Broker - BR200201381
Virginia Associate Broker - 0225219736
Massachusetts Salesperson - 9052346
Sara Frank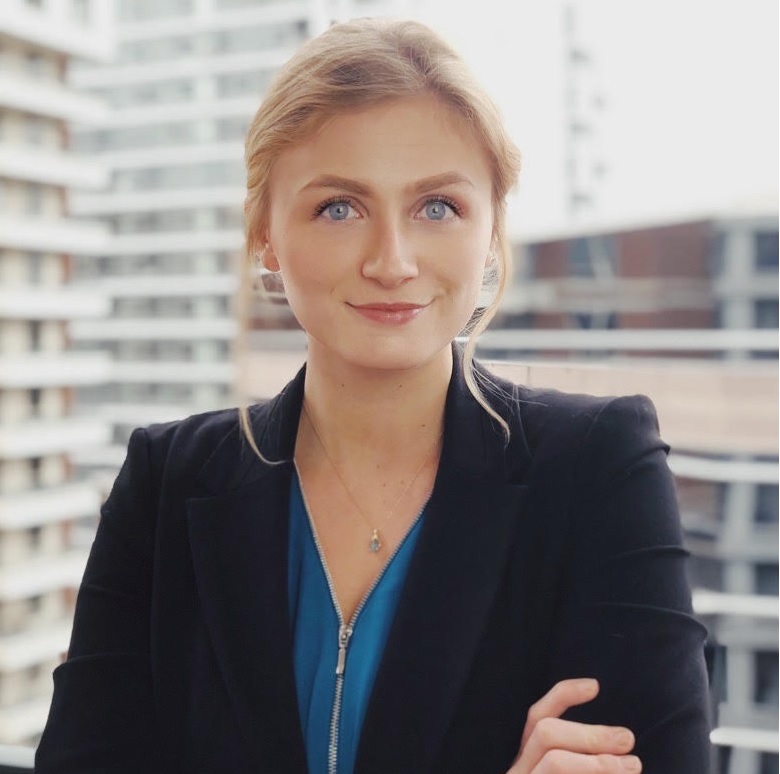 Sara is a lifelong resident of Maryland and a proud alumni of the University of Maryland. She is a home owner and investor with a background in real estate development and data analytics. She takes a creative approach to optimizing her assets, recently utilizing a FHA 203K loan to renovate her home and convert the basement into a cash-flowing air-bnb unit. Sara lives in Baltimore, Maryland with her cockapoo pup, Walter. In her free time, she loves to tackle home improvement projects, work on her carpentry skills or settle into a good book.
Licenses
Maryland Salesperson -
5009910
R Story
R Mission
Our mission at RLAH is to create meaningful relationships based on trust, responsiveness, and respect for consumers and our clients. To provide superior service, skills and results as lifestyle advisors and marketing experts. To foster a professional work environment where people of all shapes, sizes, interests, and needs live together, are respected and celebrated, to make the DMV a better place
WE CREATE MEANINGFUL RELATIONSHIPS
Based on trust,
responsiveness, and
respect for you.
We fear no work
We love this job
We embrace change
We learn from yesterday
We invest in our craft
We trust an honest answer is the only answer
We share in delight